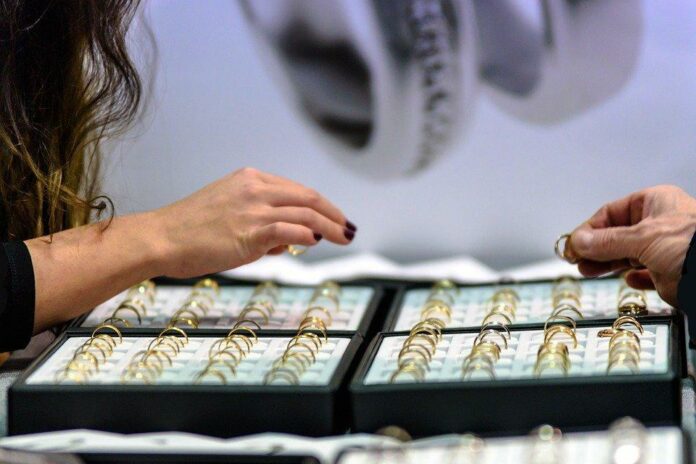 Wedding bands have been used for ages as a sign of love and commitment in many cultures. Many people particularly attribute golden wedding bands as symbols of continuity and permanence.
Finding the right wedding band has always been a struggle for engaged couples. The reason is there are so many beautiful options to choose from. Even with the array of options, most couples are not sure what to look out for.
Therefore, this article will show you some tips on how you can get the perfect wedding band.
Why You Need to Choose the Right Wedding Band
The exchange of wedding bands is symbolic of the commitment made by a husband and wife to love and care for one another for the rest of their lives.
Even after decades have passed since the day of your wedding, the wedding bands you chose will continue to act as a constant reminder of the unique link you share. This is particularly important for women as they tend to wear wedding rings more than men.
When choosing wedding bands for women, you cannot just pick any type. You should opt for a wedding band that complements your individuality and sense of style.
This is because the woman will probably wear them daily for the rest of her life. Therefore, you must select wedding rings that complement your unique sense of style and will continue to look fantastic even after many years.
Sadly, this is not as easy as it sounds because not all wedding bands are as perfect and long-lasting. A researcher in Vienna reports that people who wear wedding bands tend to lose about 0.12 mg of the band's total weight every week.
How to Choose the Perfect Wedding Band
The following are some helpful tips when selecting the perfect wedding band.
What is Your Budget?
Before you start looking for the perfect wedding band, you should first set a budget. You should set your budget even before you start your search.
Having a realistic budget works in two ways. First, it helps ensure you won't go overboard with your spending. Secondly, it helps you narrow down your choices.
In your best interest, consider what you desire in a ring and compare it with your available money. By so doing, you will find something that works for you without exceeding your means.
What Does Your Partner Want?
There is no point in buying a ring if your partner won't like it. Purchasing a ring your partner won't like means they will not wear it. Therefore, before your purchase, consider the needs of your fiancé.
Some couples want to make sure that their wedding bands are the perfect complement to one another by purchasing matching sets. If you are also seeking such an option, you should talk to your partner about the design, the styles, and the type of metal.
You can also go with a custom-designed wedding band if you want something unique and expressive.
What is Your Lifestyle Like?
Numerous couples make the decision to wear their wedding bands daily. When looking for the perfect ring, you need to make sure that you take into account the kind of lifestyle you lead.
For instance, if you enjoy going on adventures in the great outdoors, are a regular at the gym, or are constantly busy working, you should probably choose a wedding ring that is hardy and can withstand normal wear and tear.
For such people, it makes more sense to have plain wedding rings. With simple rings, you do not have to worry about losing or chipping the diamond pendant on the ring. Also, you won't need to worry about getting the rings dirty.
In addition, you need to consider the upkeep of your jewelry. Take into consideration that the more elaborate a piece of jewelry is, the more time and effort you will need to invest in preserving it in good shape.
If, on the other hand, you are not a fan of additional maintenance, you could choose a platinum or gold ring. These metals never fail to look nice and are durable at the same time.
Finally, you want your wedding bands to be a natural extension of who you are. The rings should not be too heavy or too tight. Therefore, before making your purchase, consider how comfortable and convenient the rings will be to wear.
Which Ring Fits Your Engagement Ring?
One method to reduce the number of options is to consider which pieces go best with your engagement ring.
There are some wedding bands that will not work at all, which will eliminate a few choices from the pool of possibilities.
For instance, also consider how thick you would like the wedding band to be in comparison to your engagement ring. Some women believe that the wedding band should not be too large compared to the engagement ring, particularly if the engagement ring is delicate.
The magnificent diamond in the center of the engagement ring is the focal point of many people's attention. As a result, some choose engagement rings with plain bands that are somewhat narrow.
Conclusion
After deciding to marry your significant other, you will need to make many other important life choices. One of those important choices is your wedding band. These small, shiny pieces of jewelry tell the world that you are married and committed to the love of your life forever.
Considering that you will be wearing the ring for as long as possible, it is vital that you select the right type. You may start your search with specific styles that you have in mind. As you search, always ensure that you are within your budget.
Also, do not be too strict with your expectations. Sometimes, you will find some lovely rings that do not fit your goals. You might want to try these rings irrespectively, as they may even turn out better than you imagined.